SUCCESSFUL ROBOTICS PROJECTS REQUIRE ENGINEERING EXPERTISE IN:
CRAVE TECHNICAL HAS PROVEN EXPERTISE IN THESE AREAS AND HAS DEPLOYED DOZENS OF ROBOTS INTO PRODUCTION ENVIRONMENTS, INCLUDING:
Many systems require machine vision technology to be the "eyes" for the robot. This includes telling the robot which product to pick, where to place a part, or which object gets rejected and taken off the line. Successfully implementing a vision-guided robotic system involves 2D and/or 3D machine vision with advanced Hand-Eye Calibration to align the world-coordinate system of the robot to the camera. MVTec HALCON software has extensive support for Hand-Eye Calibration as well as all other vision algorithms for a successful project.
The Crave Technical AutoBox is an important part of a Robotic system by offering both PC and PLC control for cameras as well as multi-protocol communication for various robot platforms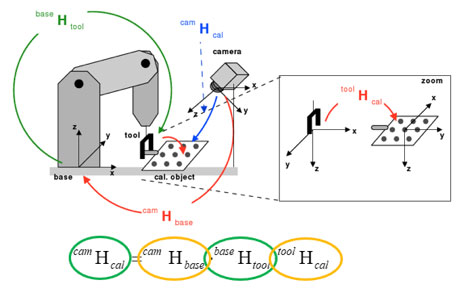 A few of our successful applications are highlighted below, including a 2D Vision-Guided Robotic system for the R/X Automation Script Pick machine and a 3D Bin-Picking application, also developed with R/X Automation, for picking and placing pharmacy Unit-of-Use products.
With the growth of ecommerce, high velocity robots have enabled workers to be more productive and increase packing and shipping accuracy. Crave Technical developed the Low-Volume Dispenser with R/X Automation for increasing speed and accuracy in pharmacy pill-dispensing applications.
These applications generally involve Cobots that allow people to work side by side a Robot without the risks associated with Industrial Robots. These applications are quickly replacing many routine tasks where people experience mental and physical fatigue with loss in productivity and health problems.